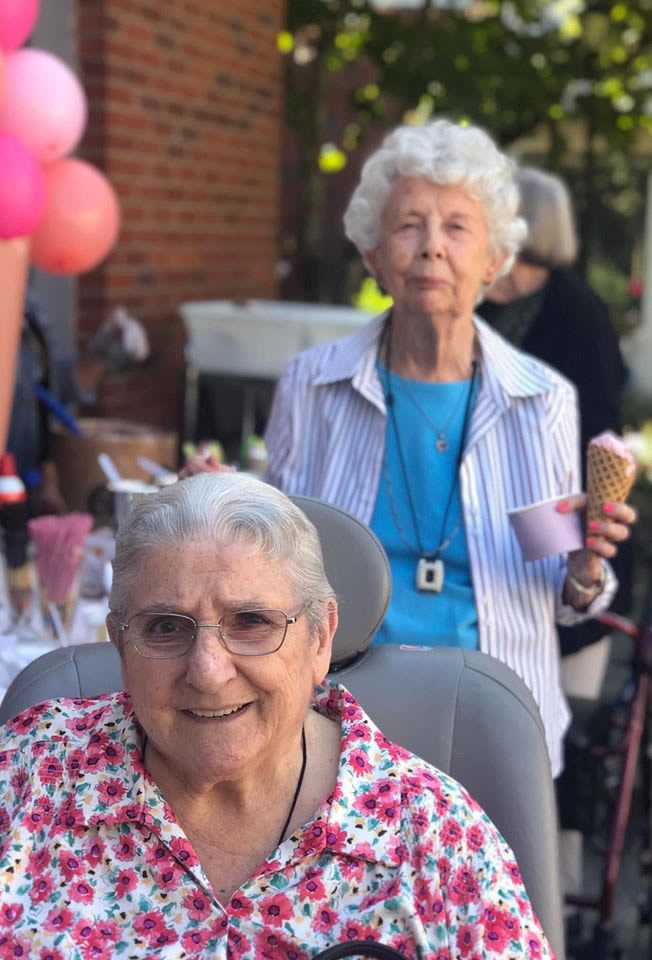 A Little Bit About Our History
It all began at a time when seniors within Portland and Gresham were looking for innovative care choices that promoted independence and dignity. The founders of Powell Valley saw this need and became one of the first to fill the gap between independent living and skilled nursing care.
Powell Valley Assisted Living is located on four acres of land that originally belonged to the Kummel family, who are ancestors of the founders. The family farm and their beautiful rose garden was well loved and cared for since the early 1900's. You can still see part of the original home as well as signs of an earlier time in the posts of the gazebo. The tradition of this land is evident in the family feel that has come to define the way of life that has grown here.
Providing the highest level of quality service and care while focusing on the goal that allows seniors to age in place is the driving passion at Powell Valley. As the needs of some of the existing residents increased, Powell Valley Memory Care Community was opened. This Memory Care Community offers continuity of care and additional healthcare choices for residents. Additionally, Powell Valley partners with Village Healthcare, a skilled nursing facility located next door for residents that need rehabilitation services or a higher level of care. Powell Valley Assisted Living and Memory Care Community is managed by Nile Living and is proud to provide over 90 jobs to the local community.
Take a Video Tour of our Community
Powell Valley Assisted Living is amazing!! My 'fairly independent" Mom had been there just a few short days when she took a small tumble. These folks have gone so far out of their way to make sure she's taken care of -- it's incredible.
We checked out about 10 different assisted living locations in Gresham, NE and SE Portland before we found Powell Valley. Wow...The place is immaculate top to bottom, the residents really seem to enjoy living there AND equally important is that the staff obviously loves working there. You can just feel it. In my experience, you don't come across that very often.
The staff here was very helpful. I needed a place for my mom and had no idea where to begin. They helped me all the way. My mom has lived here for awhile now and has made really nice friends. The staff has always been very kind to me and my mom.
Dad is happy here. Every one I talk with treats my Dad really well and they are very nice to him. They are helpful to us when we go see my Dad. Genuine people. I'm glad we found this place.
This community has an amazing healthcare staff and the nicest lady at the front desk. The food is very good and great variety. I would highly recommend moving a loved one here. The memory care has THE best activities program and great staff!
Contact Us Today
We would love to provide you with more information on what our community has to offer!
SCHEDULE A TOUR TO COME SEE US ANYTIME
Located in a quaint neighborhood in Gresham, Oregon, we think you'll love our community.
4001 SE 182nd Ave
Gresham, OR 97030