Memory Care at Powell Valley Living
Our quiet community is fully-equipped to assist those who are struggling or managing different stages of memory loss, Alzheimer's or various types of dementia. Having many years of experience and a competent staff, our Memory Care programs are here to provide your loved ones with a dignified lifestyle.
At Powell Valley, we understand the bigger picture and are familiar with both the struggles of our residents and those of their family and friends. This is why we are always sharing our knowledge with family members and caregivers and work together with them to create a fully customized care plan for each one of our residents.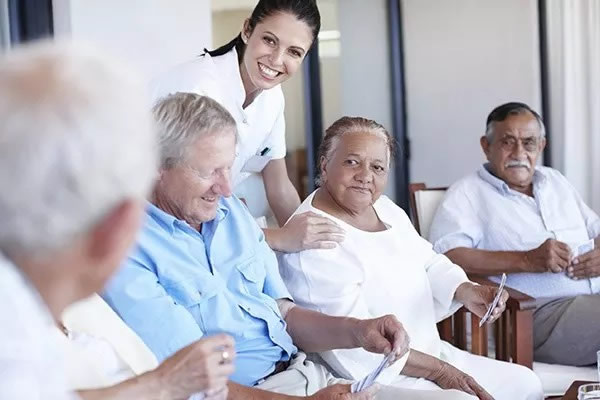 Memory Care Standard Services –
In addition to meeting new people, all Memory Care residents receive these standard services included in their monthly rent:
Health Services staff on-site 24/7 professionally trained through an Alzheimer's Association endorsed training program.
Care coordination overseen by Registered Nurses
Three chef-inspired meals daily plus snacks
Medication Assistance
Housekeeping, maintenance and concierge services
Laundry and linen service
All utilities, including expanded basic cable TV and WiFi (does not include phone)
Wireless emergency call system
Scheduled transportation to medical appointments, shopping and entertainment
Secured setting
Optional Additional Services –
The following services are available at an addition to the basic monthly rent:
Personal assistance: Dressing, hygiene, shower assistance and incontinence care
Daily housekeeping & laundry: Bed-making, bathroom cleaning, linen change as needed, trash removal and personal laundry
Food & dining room assistance: Special food preparation (as required), food-cutting assistance, tray service to apartment during illness
Mobility and transferring assistance: Escorts to and from activities and dining.
Medication management: ordering, storing and dispensing of medication prescribed by the resident's physician
Schedule coordination & transportation arrangements: Scheduling of medical appointments & transportation, grocery shopping assistance
Temporary illness care: All personalized services available as needed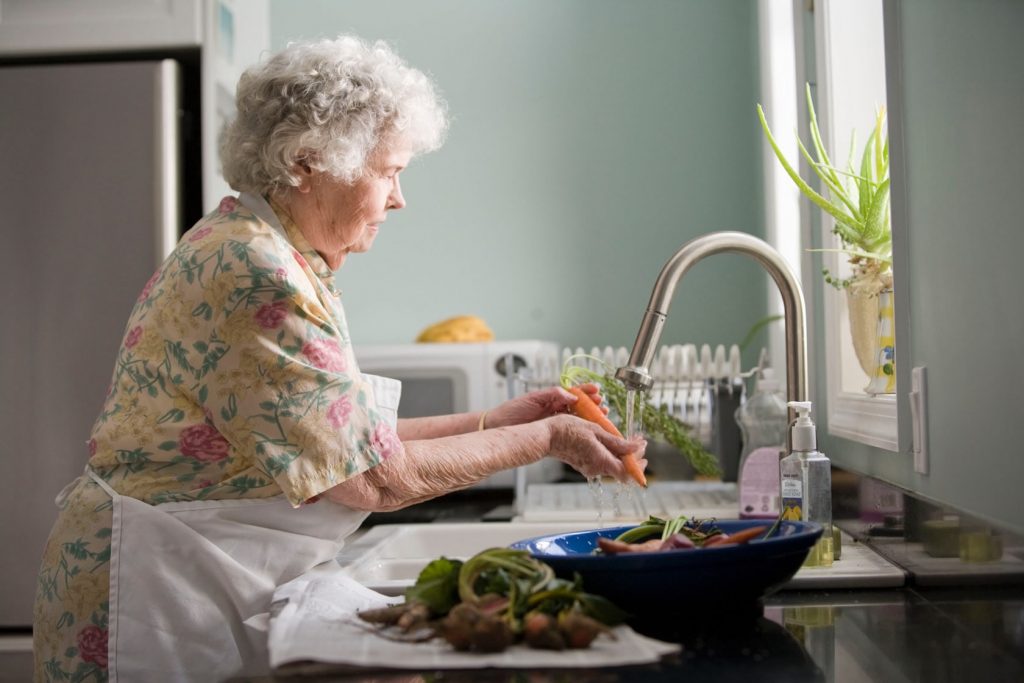 Memory Care Amenities & Features –
Powell Valley Memory Care Community focuses on the resident's abilities. Our "Be the Best" program offers reminiscence, exercise, multi-sensory experiences and esteem building activities. Other features include:
Weekly outings!
Small and large group activities including special events with entertainment
Private landscaped courtyard with meandering paths
Meals served family style in home-like dining rooms
Resource library for families and friends
Activity room with large screen TV
Beauty/barber shop
Covered porches
Private and companion suites specifically designed to maximize residents independence
Interesting hallways with visual cues and activity stations
Memory boxes located outside of each residents room, filled with cherished mementos
Shopping and medical facilities conveniently located nearby
Off-street parking for residents and guests
Memory – Levels of Care
Powell Valley recognizes that each resident is unique and an individual. Prior to move-in, and regularly thereafter, we meet with residents and their families to ensure needs and goals are met. Depending on the services the resident requires, we offer four levels of care:
Level 1
A resident at this level may have short-term memory loss and relies somewhat on lifetime habits to function throughout the day. We provide residents at this level of assistance with dispensing medications prescribed by the resident's physician. Also, this resident may need occasional cueing with dressing and bathing, as well as reminders to eat. Some passive wandering, anxiety and repeated questions are typical for this resident. Our Life Enrichment staff provides an array of activities to ease the resident's anxiety and focus on remaining abilities.
Level 2
A resident at this level may have very little short-term memory and relies almost entirely on lifetime habits to complete tasks. We provide residents at this level of assistance with dispensing medications prescribed by the resident's physician and occasional assistance with dressing and bathing. We remind these residents to eat, and help with incontinence care. Passive wandering, anxiety and sleeplessness are frequent issues.
Level 3
A resident at this level may have very little short- or long-term memory. We provide moderate assistance with dressing, bathing and incontinence care, especially at night. We frequently remind this resident to eat. We provide residents at this level of assistance with dispensing medications prescribed by the resident's physician. Occasionally, more than one staff member is required to help with ambulation and transfers. This resident may also have trouble following verbal instructions, so we use body language cues to aid in communication. This resident may also be actively looking for an exit from the community while wandering and may have trouble communicating with others.
Level 4
A resident at this level may have very little short- or long-term memory and requires the greatest amount of care. We provide total assistance with dressing, grooming and incontinence care. Usually, more than one staff member is required to help meet these needs. If the resident requires custom-prepared foods and special prescribed medication preparation, we supply this as well. This resident may also be actively exit seeking and requires extra attention for communicating.
Powell Valley Assisted Living is amazing!! My 'fairly independent" Mom had been there just a few short days when she took a small tumble. These folks have gone so far out of their way to make sure she's taken care of -- it's incredible.
We checked out about 10 different assisted living locations in Gresham, NE and SE Portland before we found Powell Valley. Wow...The place is immaculate top to bottom, the residents really seem to enjoy living there AND equally important is that the staff obviously loves working there. You can just feel it. In my experience, you don't come across that very often.
The staff here was very helpful. I needed a place for my mom and had no idea where to begin. They helped me all the way. My mom has lived here for awhile now and has made really nice friends. The staff has always been very kind to me and my mom.
Dad is happy here. Every one I talk with treats my Dad really well and they are very nice to him. They are helpful to us when we go see my Dad. Genuine people. I'm glad we found this place.
This community has an amazing healthcare staff and the nicest lady at the front desk. The food is very good and great variety. I would highly recommend moving a loved one here. The memory care has THE best activities program and great staff!
Contact Us Today
We would love to provide you with more information on what our community has to offer!
SCHEDULE A TOUR TO COME SEE US ANYTIME
Located in a quaint neighborhood in Gresham, Oregon, we think you'll love our community.
4001 SE 182nd Ave
Gresham, OR 97030