Respite Care at Powell Valley Living
Life has many twists and turns, and it might so happen to need a temporary place to rest your head. Our Respite Care program in Gresham, OR, is specifically designed to make these unexpected events more comfortable to manage. It can be an ideal solution if you've just been discharged from a hospital or a nursing home, and you need a moment to get back on your feet. It's equally handy if those you're closest to have to leave town for a short period and you want to enjoy the company of like-minded peers.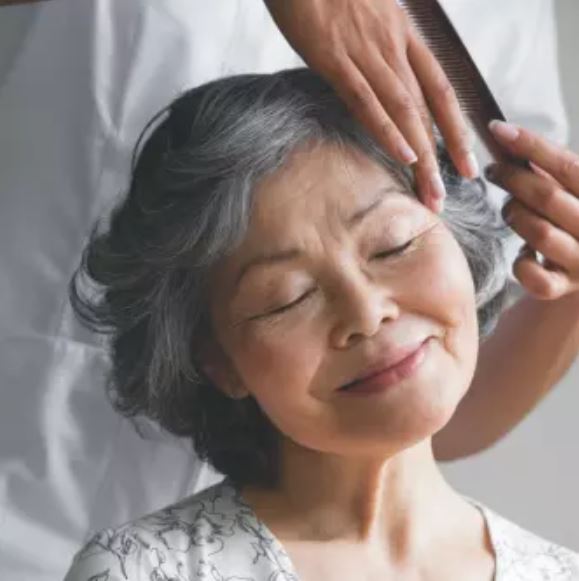 As a resident at Powell Valley in Gresham, you'll have a comfortable place to call your own, benefit from delicious and nutritious meals every day, and have ample opportunities to meet new friends and enjoy fun activities. Our senior living community is beautifully designed to feature peaceful outdoor areas where you can always take a breath of fresh air, comfortable indoor common areas, and a full-service beauty salon. Our staff, which has many years of senior care experience, is always alert and ready to lend you a helping hand, should you need it. Plus, our attractive calendar of monthly activities gives you something to do in your spare time.
Contact us to learn more about our Respite Care program in Gresham and all the comforts it offers!
Powell Valley Assisted Living is amazing!! My 'fairly independent" Mom had been there just a few short days when she took a small tumble. These folks have gone so far out of their way to make sure she's taken care of -- it's incredible.
We checked out about 10 different assisted living locations in Gresham, NE and SE Portland before we found Powell Valley. Wow...The place is immaculate top to bottom, the residents really seem to enjoy living there AND equally important is that the staff obviously loves working there. You can just feel it. In my experience, you don't come across that very often.
The staff here was very helpful. I needed a place for my mom and had no idea where to begin. They helped me all the way. My mom has lived here for awhile now and has made really nice friends. The staff has always been very kind to me and my mom.
Dad is happy here. Every one I talk with treats my Dad really well and they are very nice to him. They are helpful to us when we go see my Dad. Genuine people. I'm glad we found this place.
This community has an amazing healthcare staff and the nicest lady at the front desk. The food is very good and great variety. I would highly recommend moving a loved one here. The memory care has THE best activities program and great staff!
Contact Us Today
We would love to provide you with more information on what our community has to offer!
SCHEDULE A TOUR TO COME SEE US ANYTIME
Located in a quaint neighborhood in Gresham, Oregon, we think you'll love our community.
4001 SE 182nd Ave
Gresham, OR 97030